The video contains the benefits and can be used to quickly wrap up what the brochure is about. 
The brochure lays out the benefits of autonomous cars. It shows graphs, images of the car, and headline copy.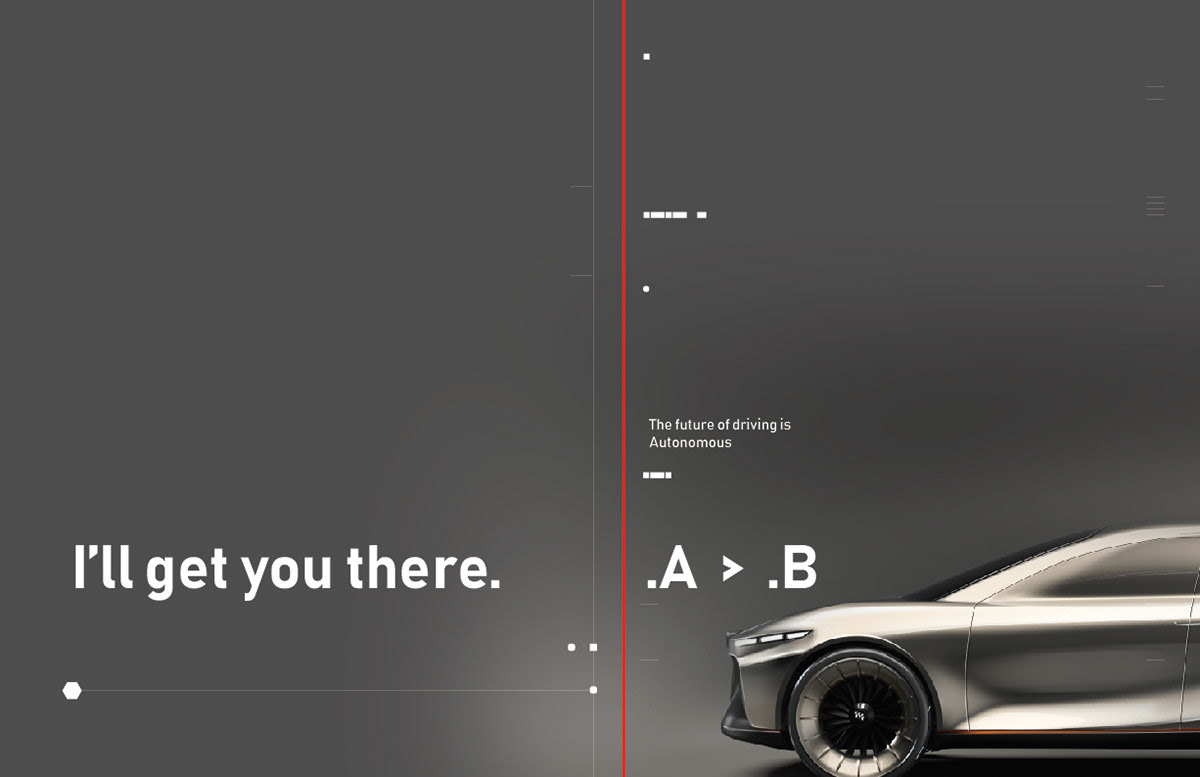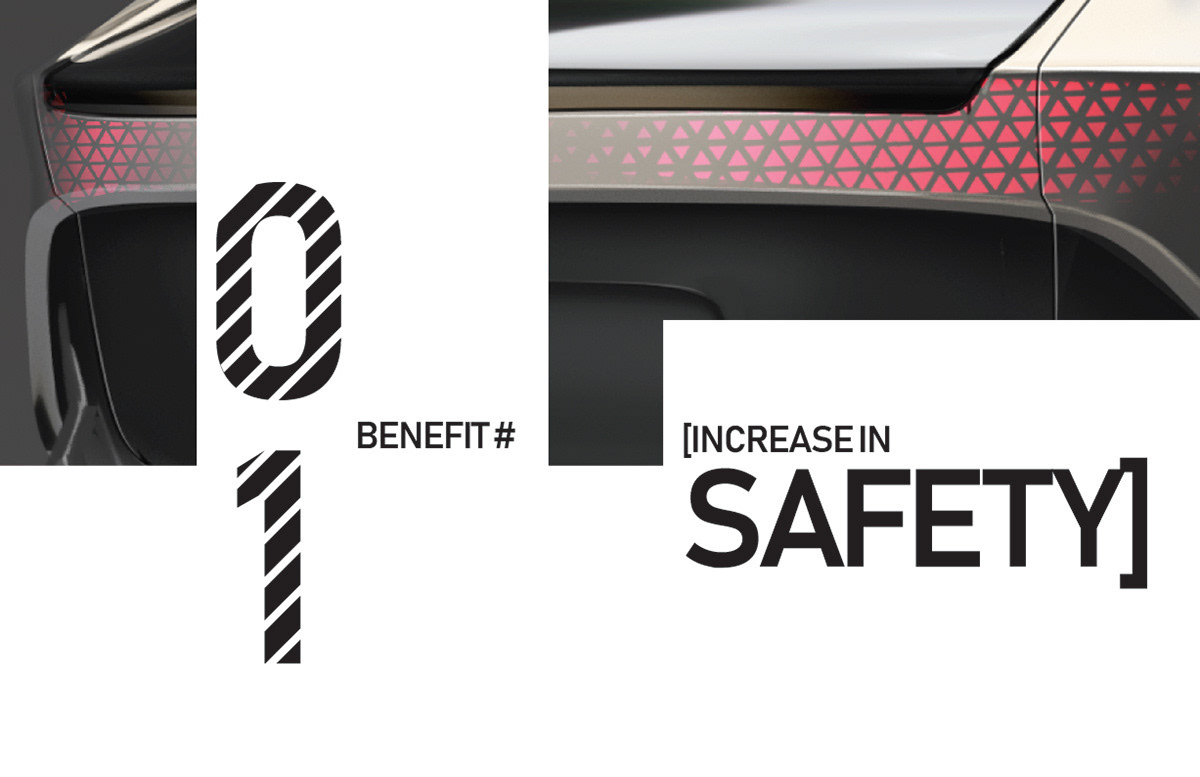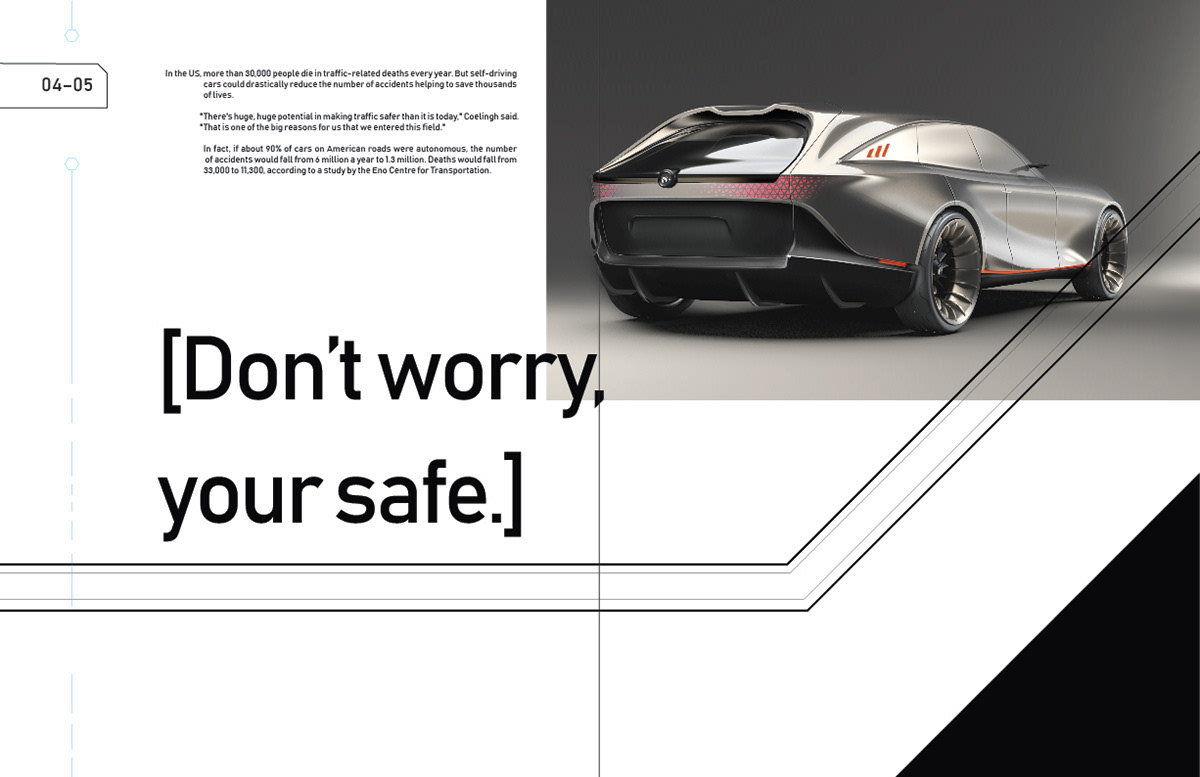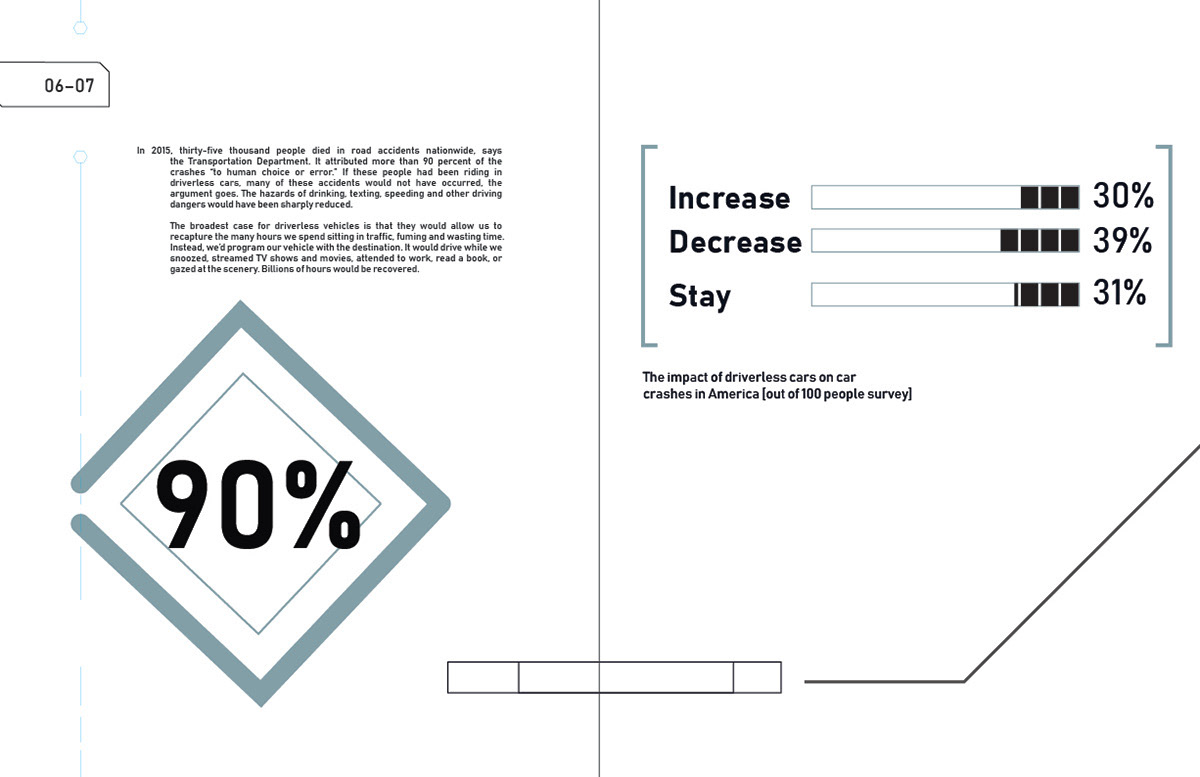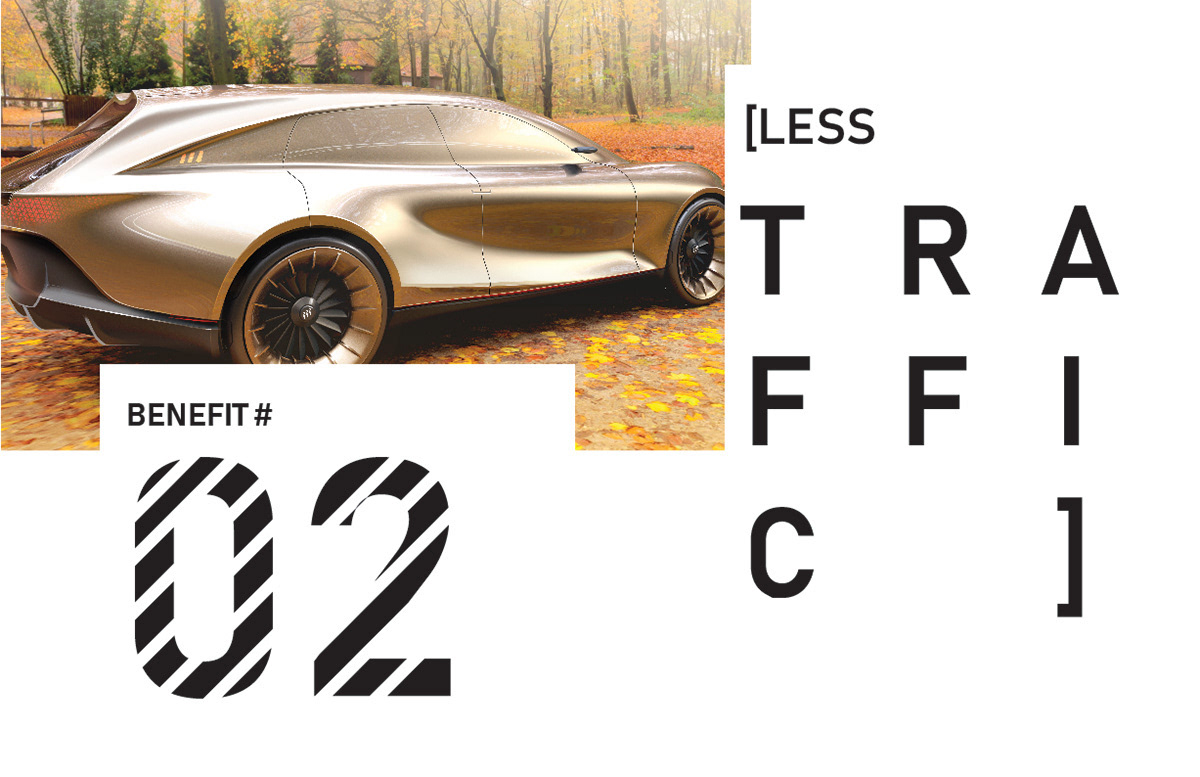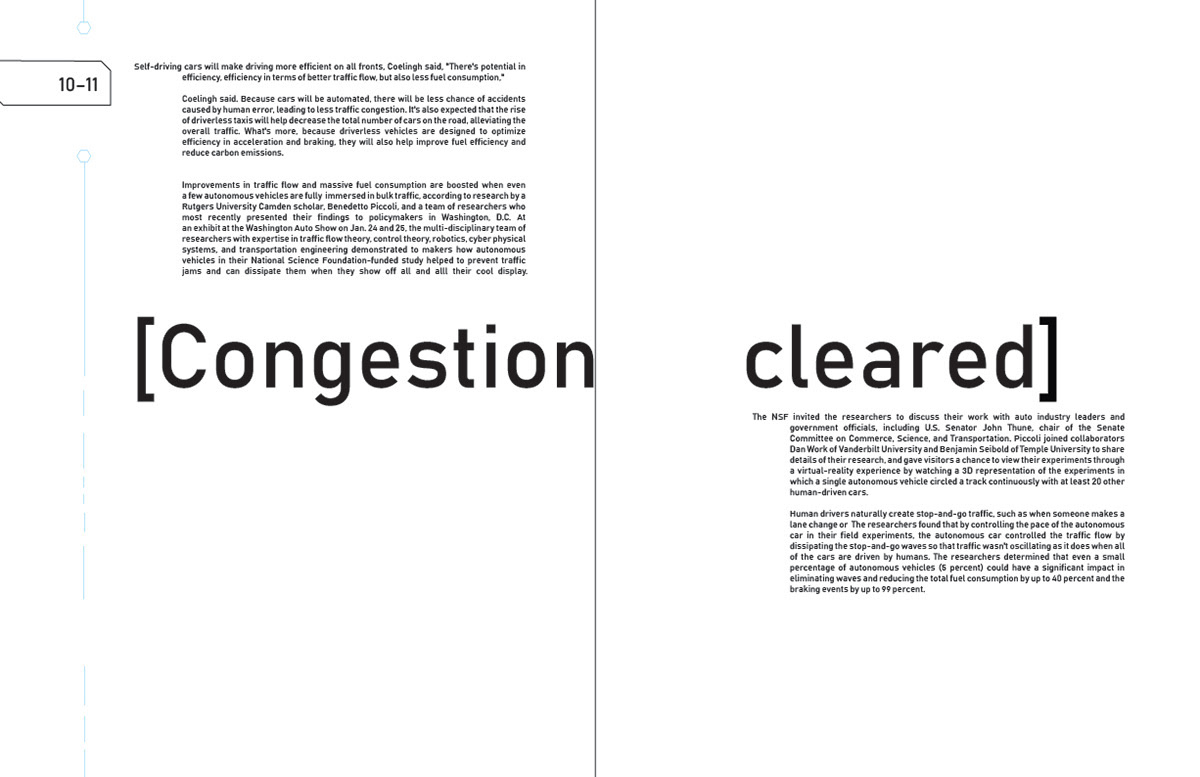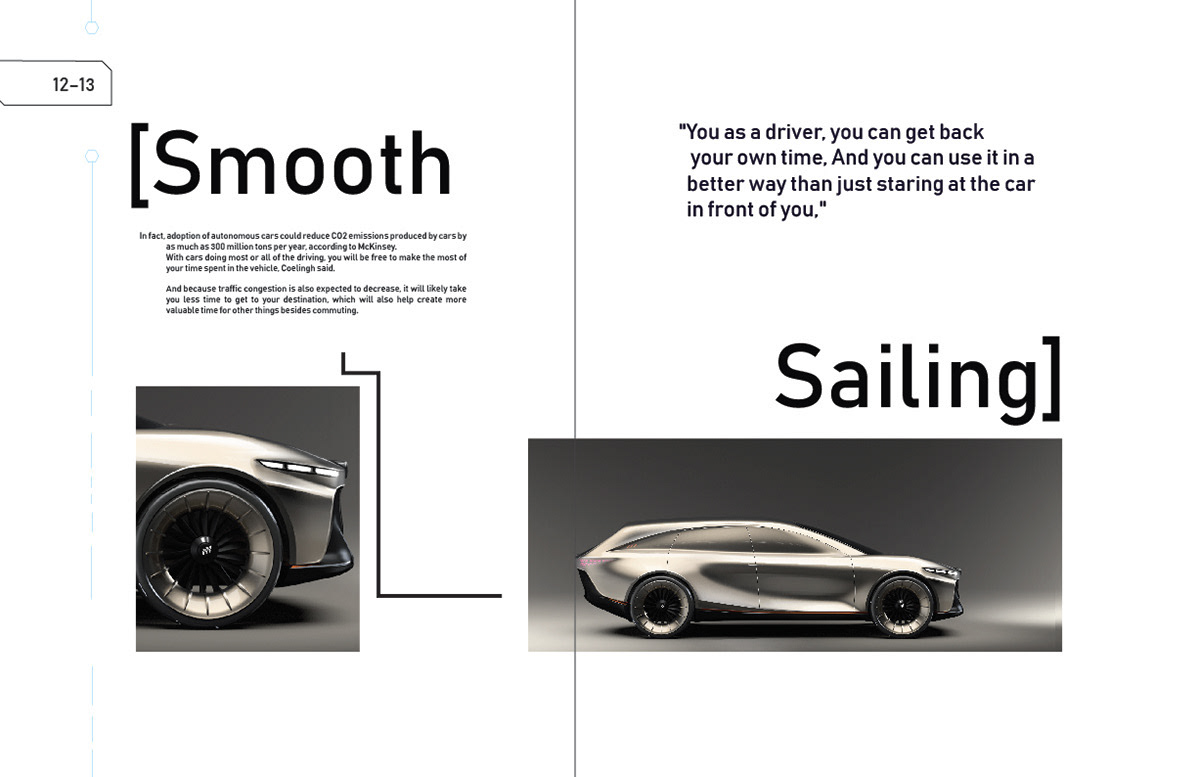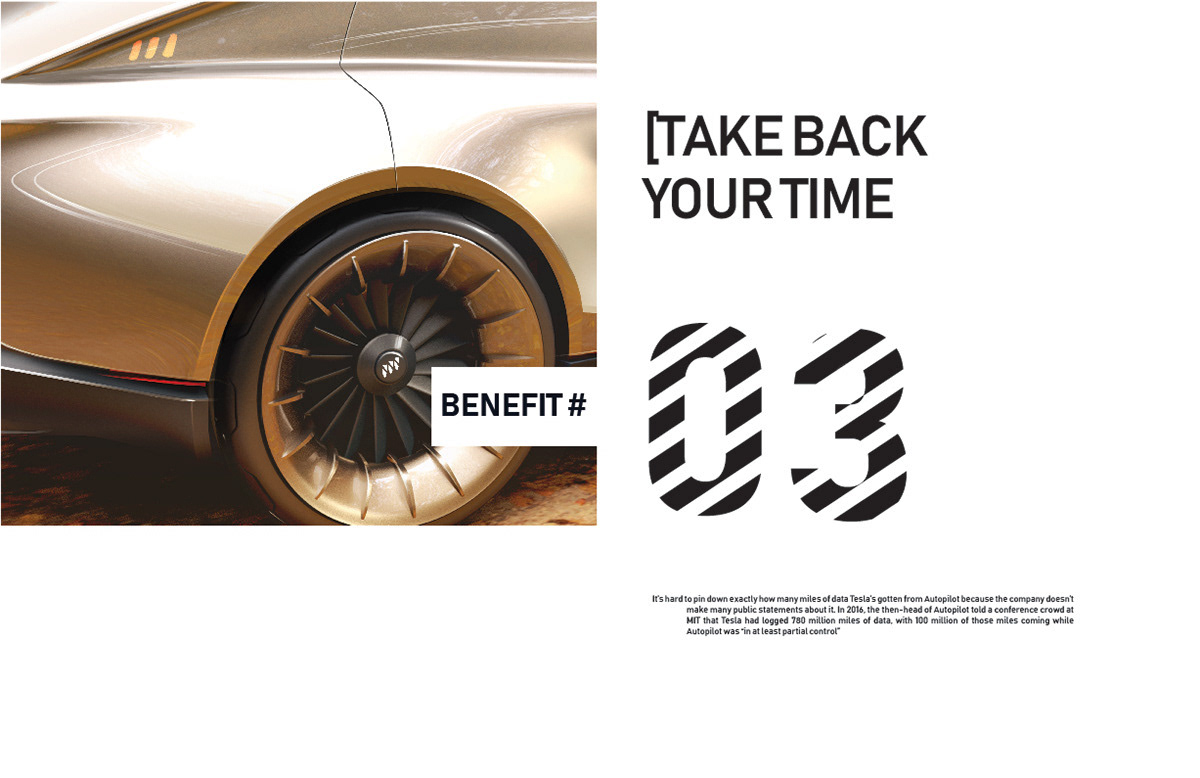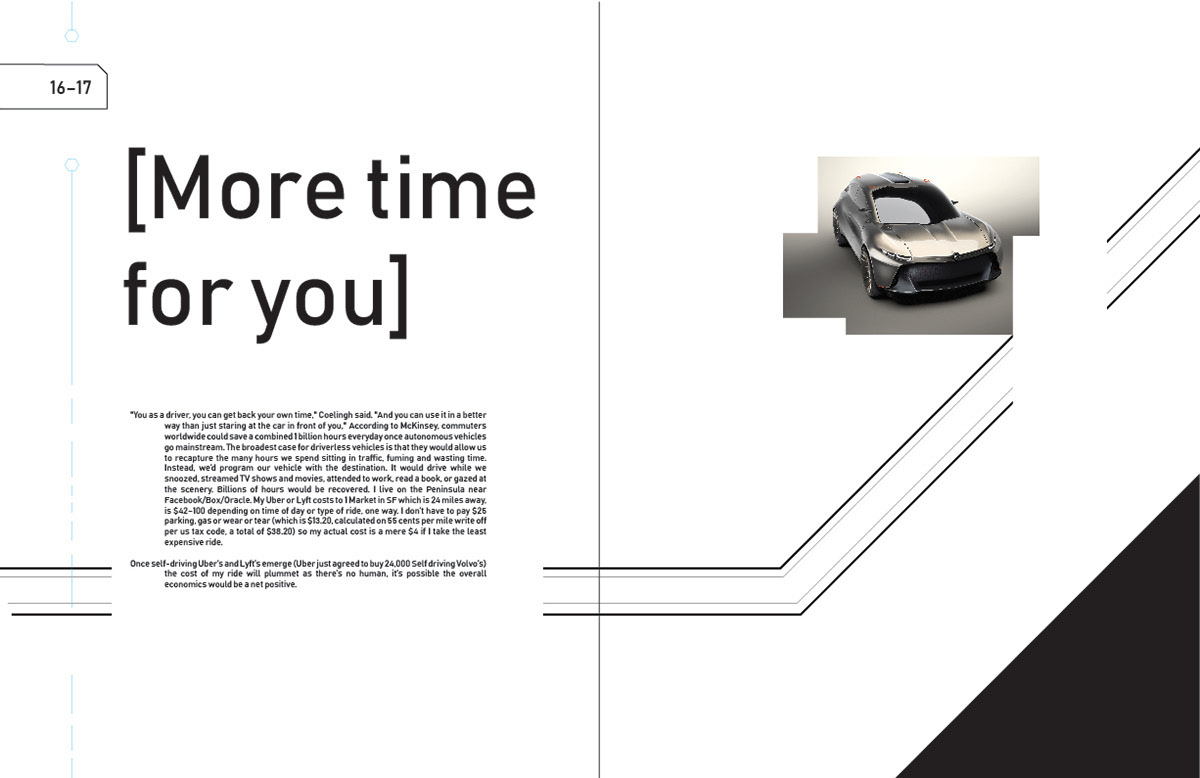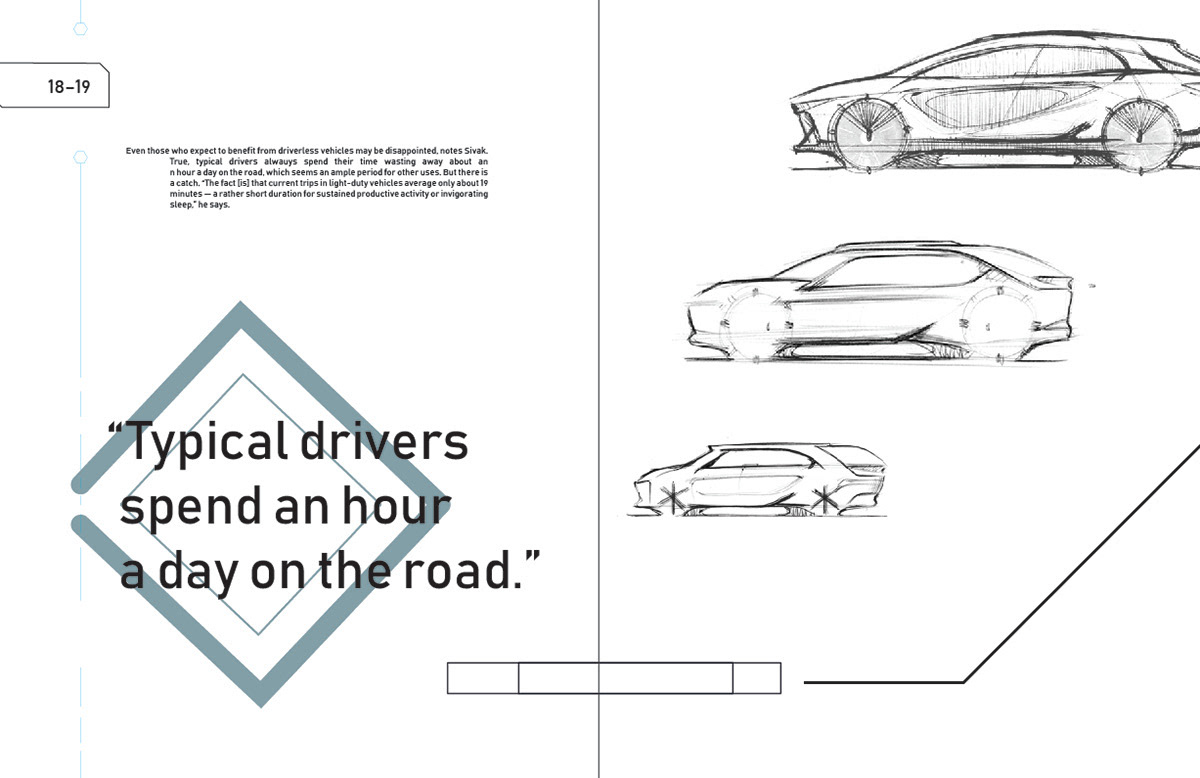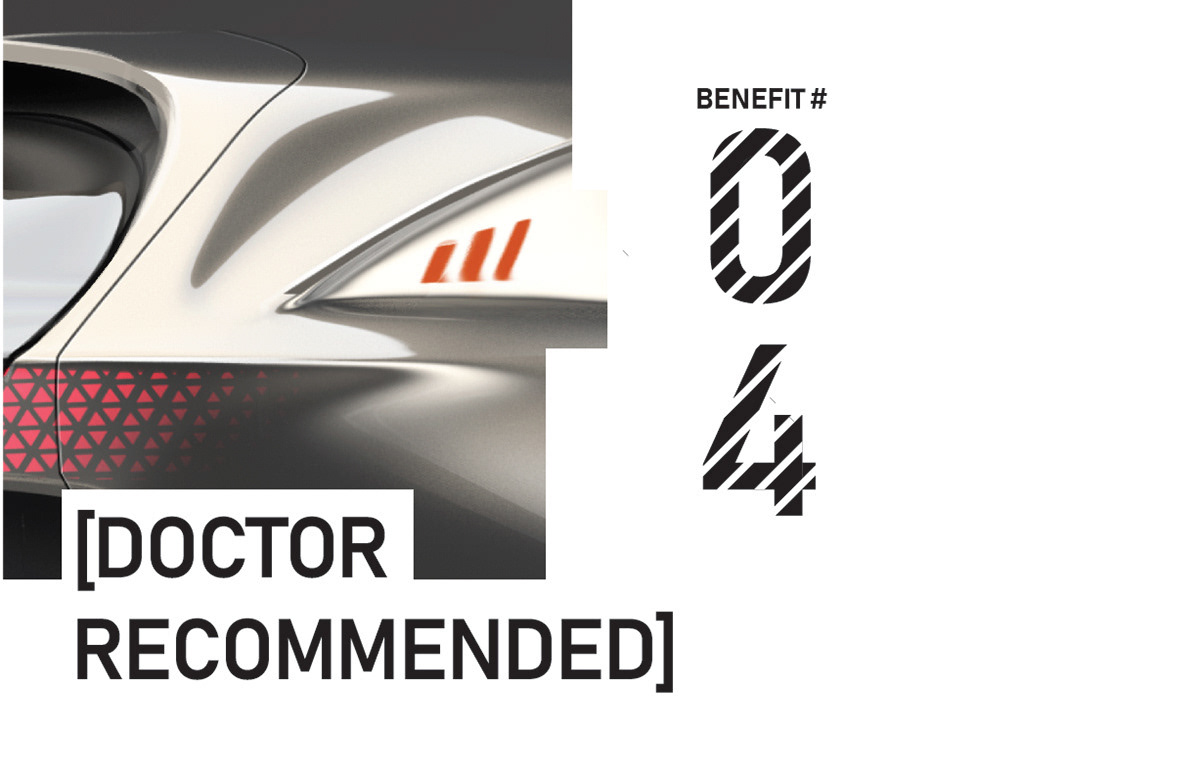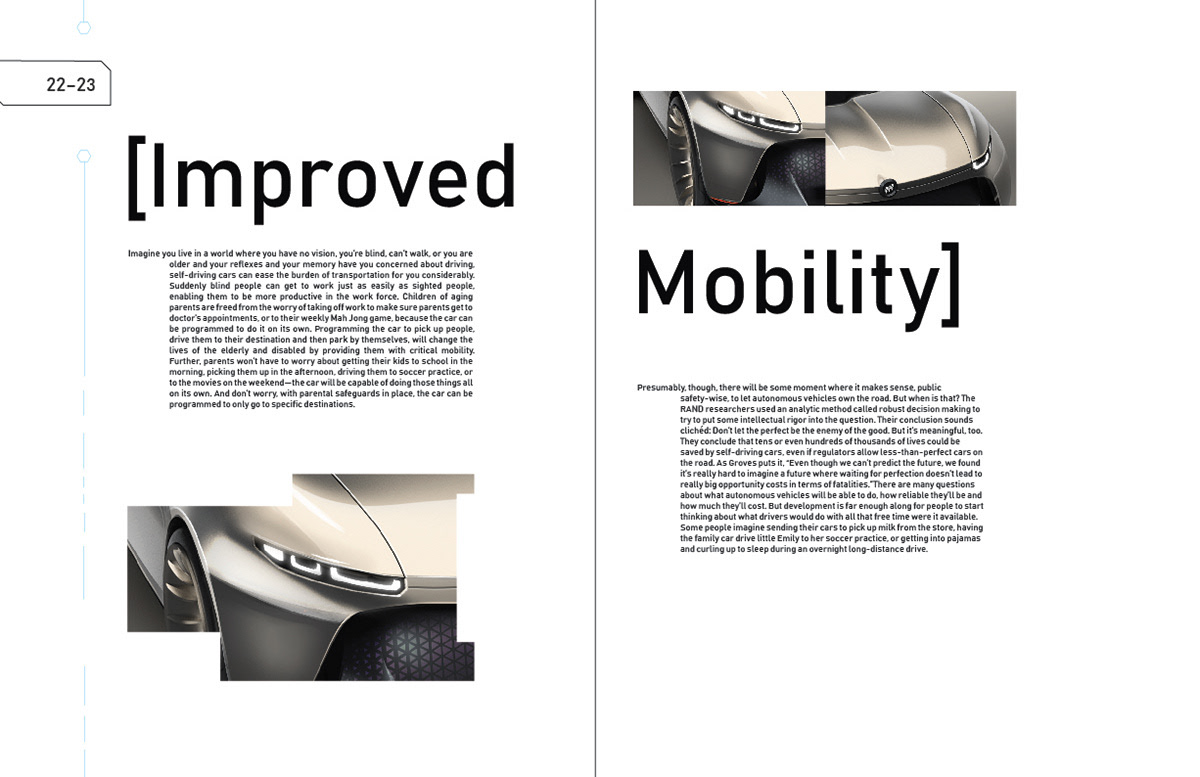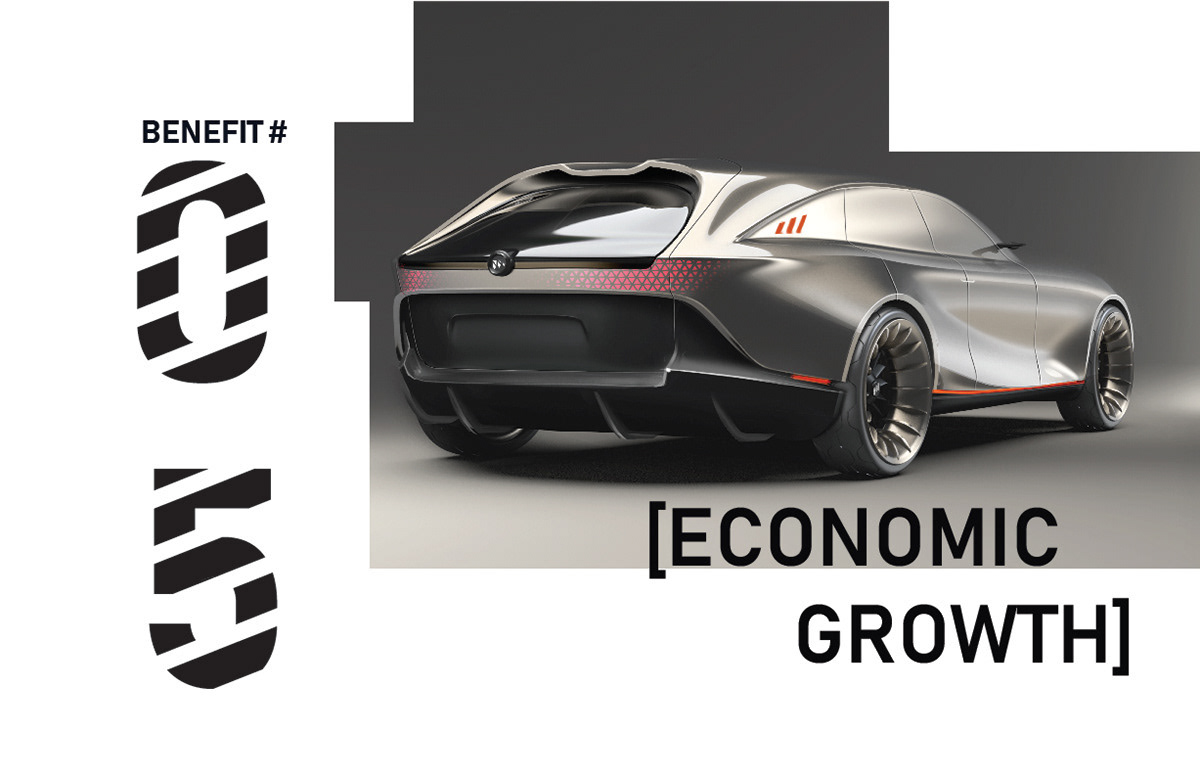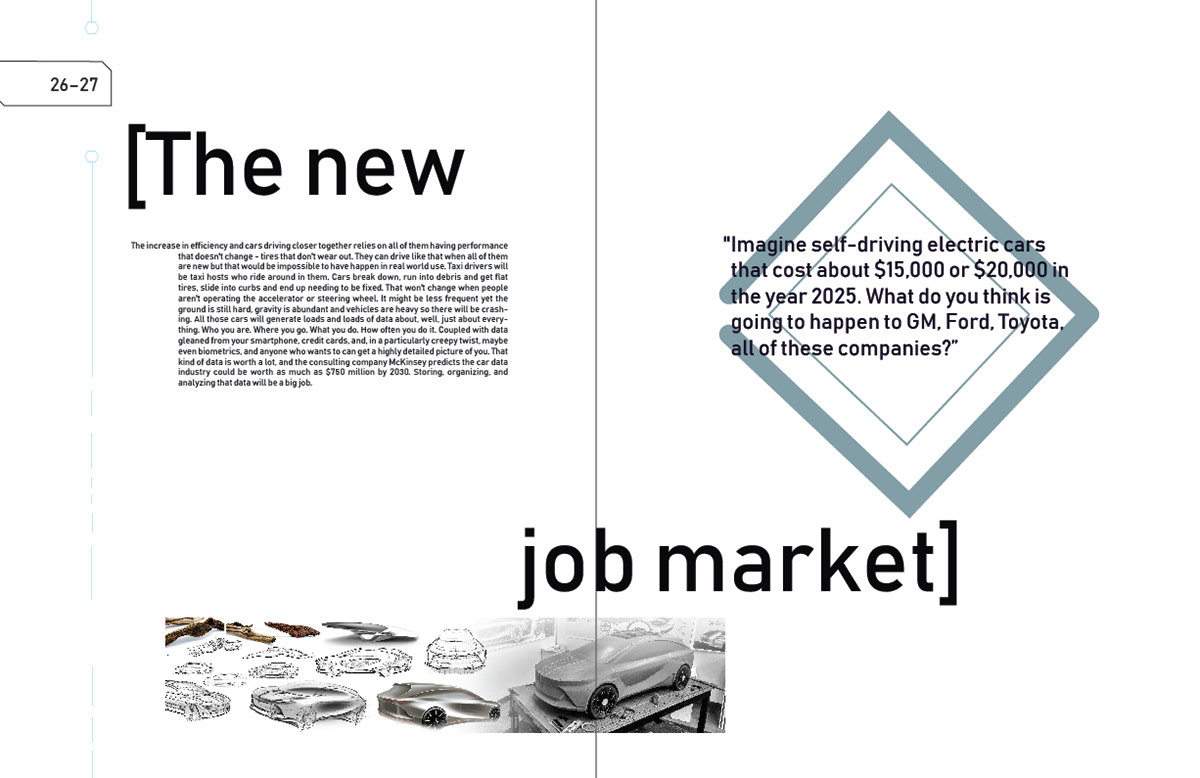 I would like to give a special thanks to Kevin Chen. He is an Industrial Designer at Academy of Art University. I collaborated with him to develop the car images that you see.
//KEVIN CHEN // Industrial Designer